An Unforgettable Place for Entertaining
The Pavilion offers an expansive 5,746 square feet of entertainment space on two floors. Guests arrive at the porte cochere entrance and set foot into the main room with a striking 40' oak-beamed vaulted ceiling and stamped concrete floor with radiant heat. Full size glass doors and windows offer surrounding views of ponderosa pines and mountains. The Pavilion boasts a full commercial kitchen, a bar, sitting loft, minstrel's balcony, atrium stage, outdoor terraces and large outdoor patio.
Greystone has a long history of entertaining. Before its days as a guest ranch and beyond, people have been coming to take pleasure in the ambiance of the grounds and accommodations. The grounds provide an elegant and spacious setting for an outdoor affair, and the Pavilion is perfect for an indoor/outdoor celebration, dinner and/or dance.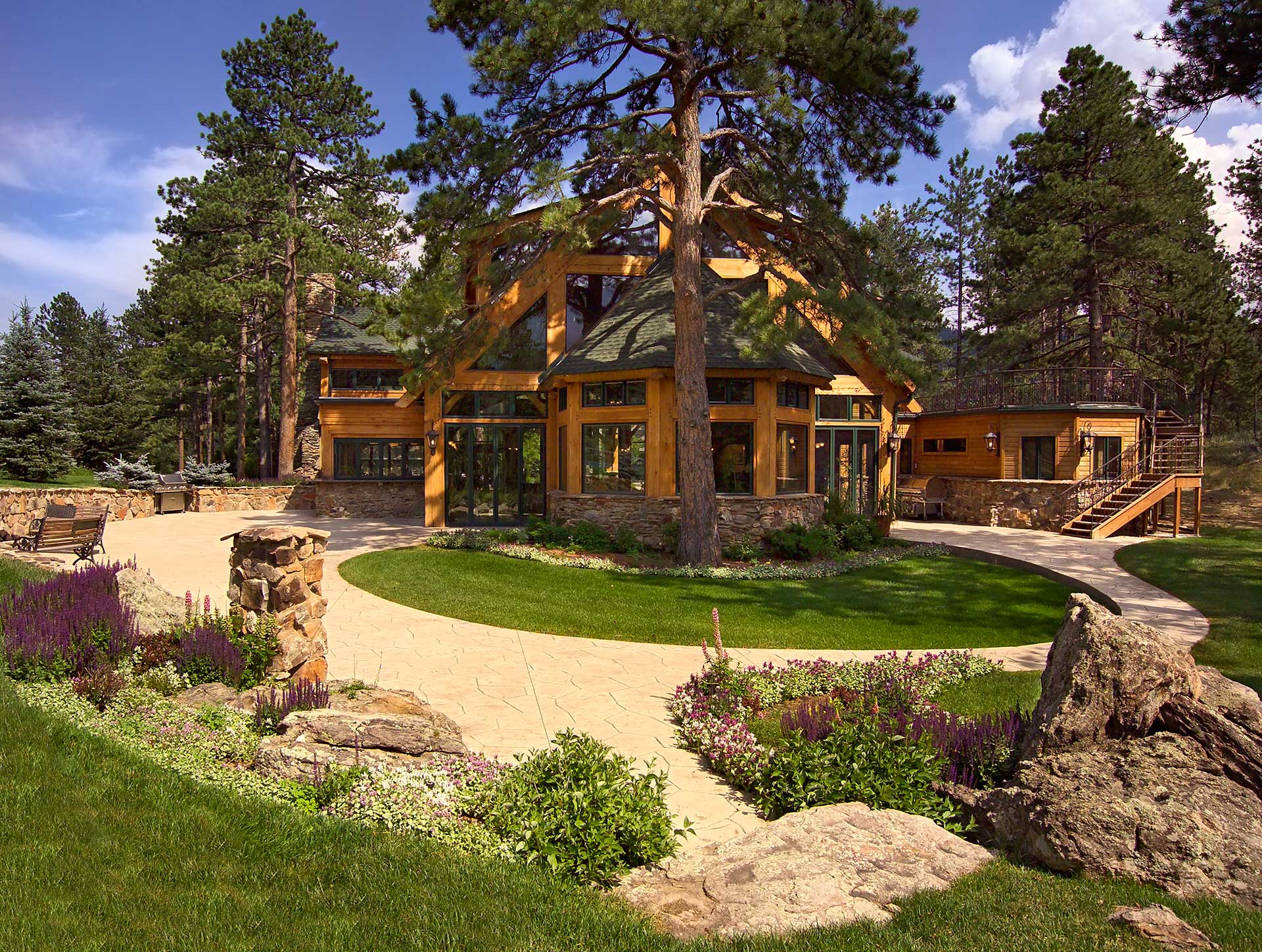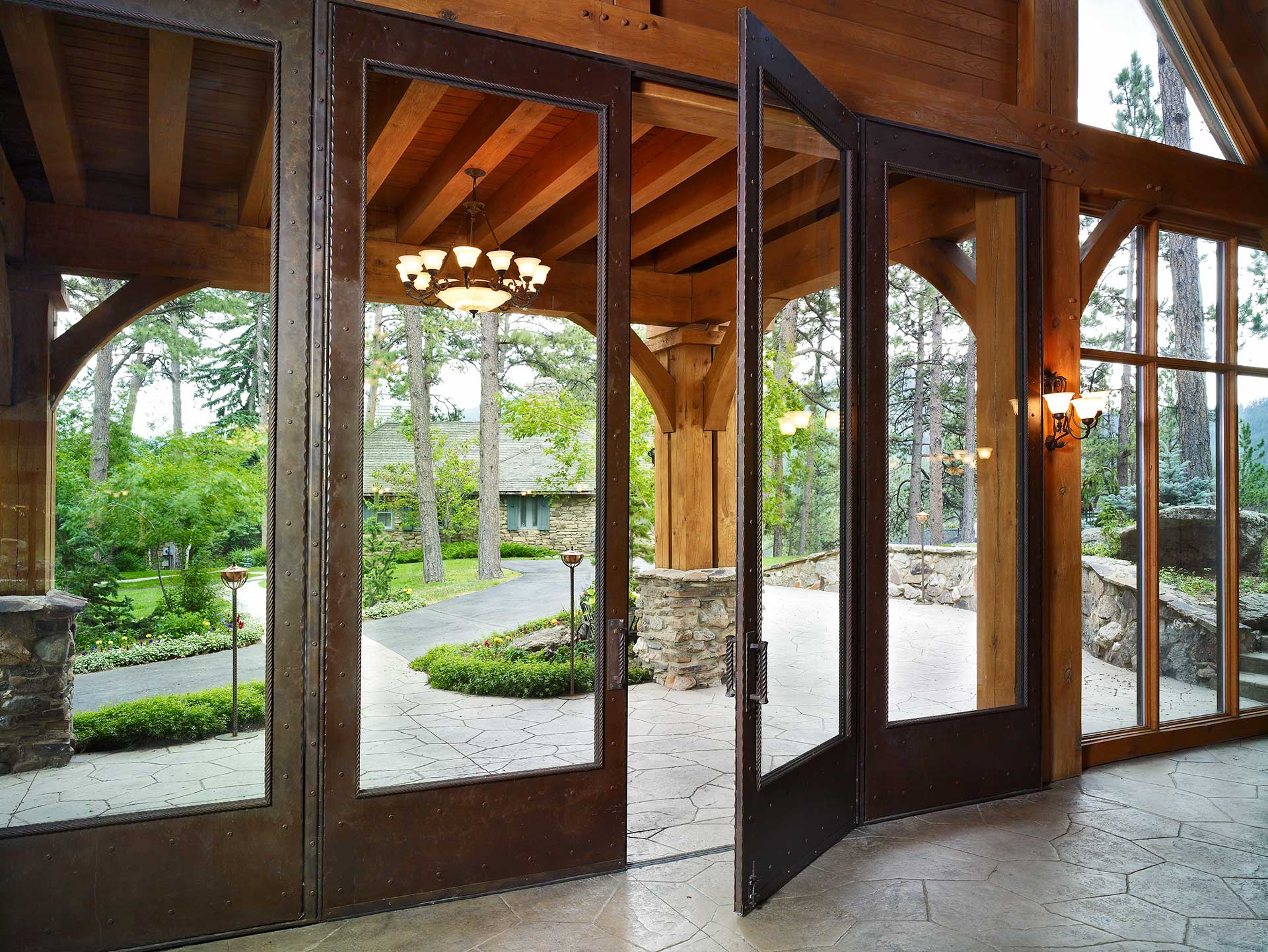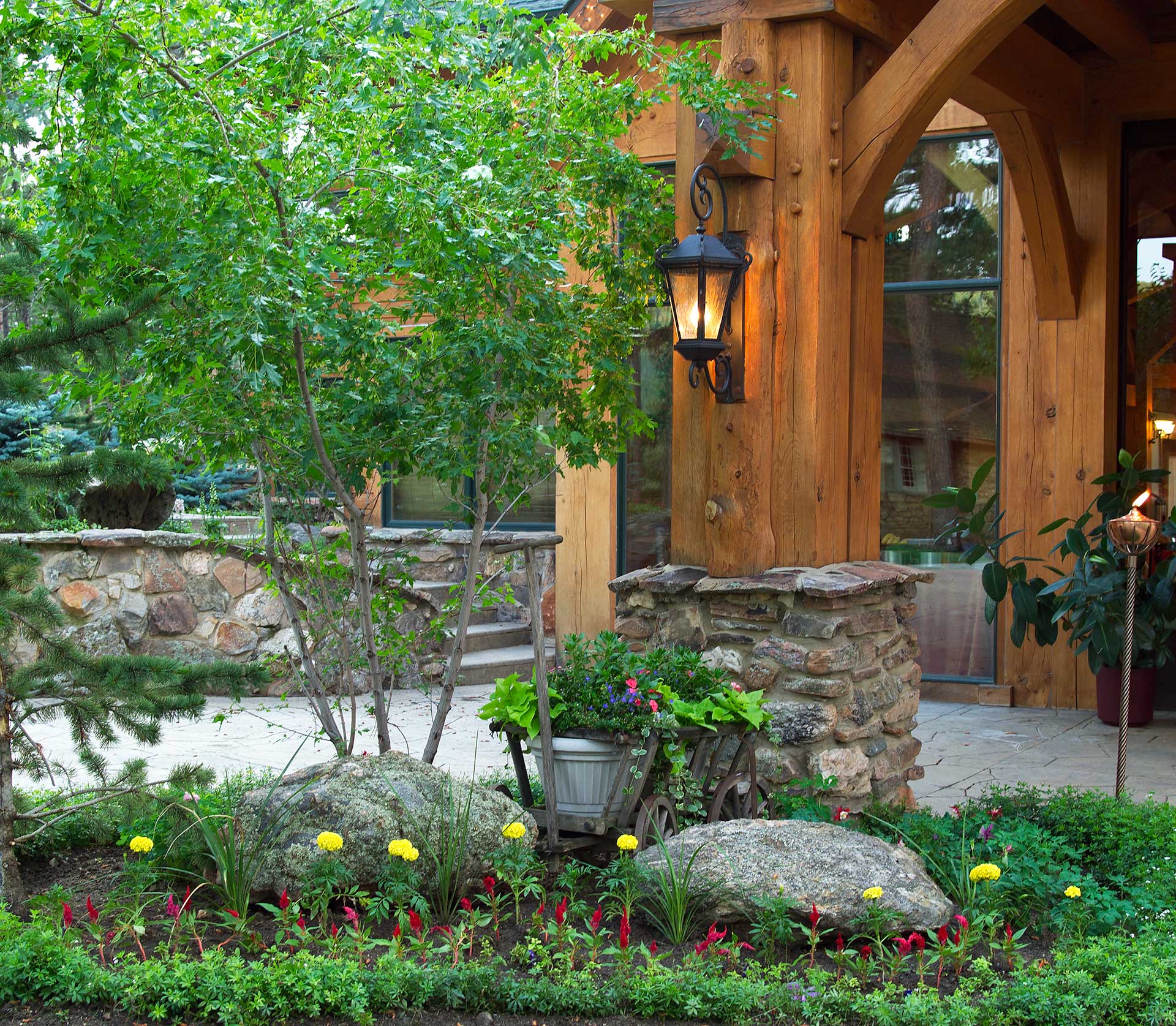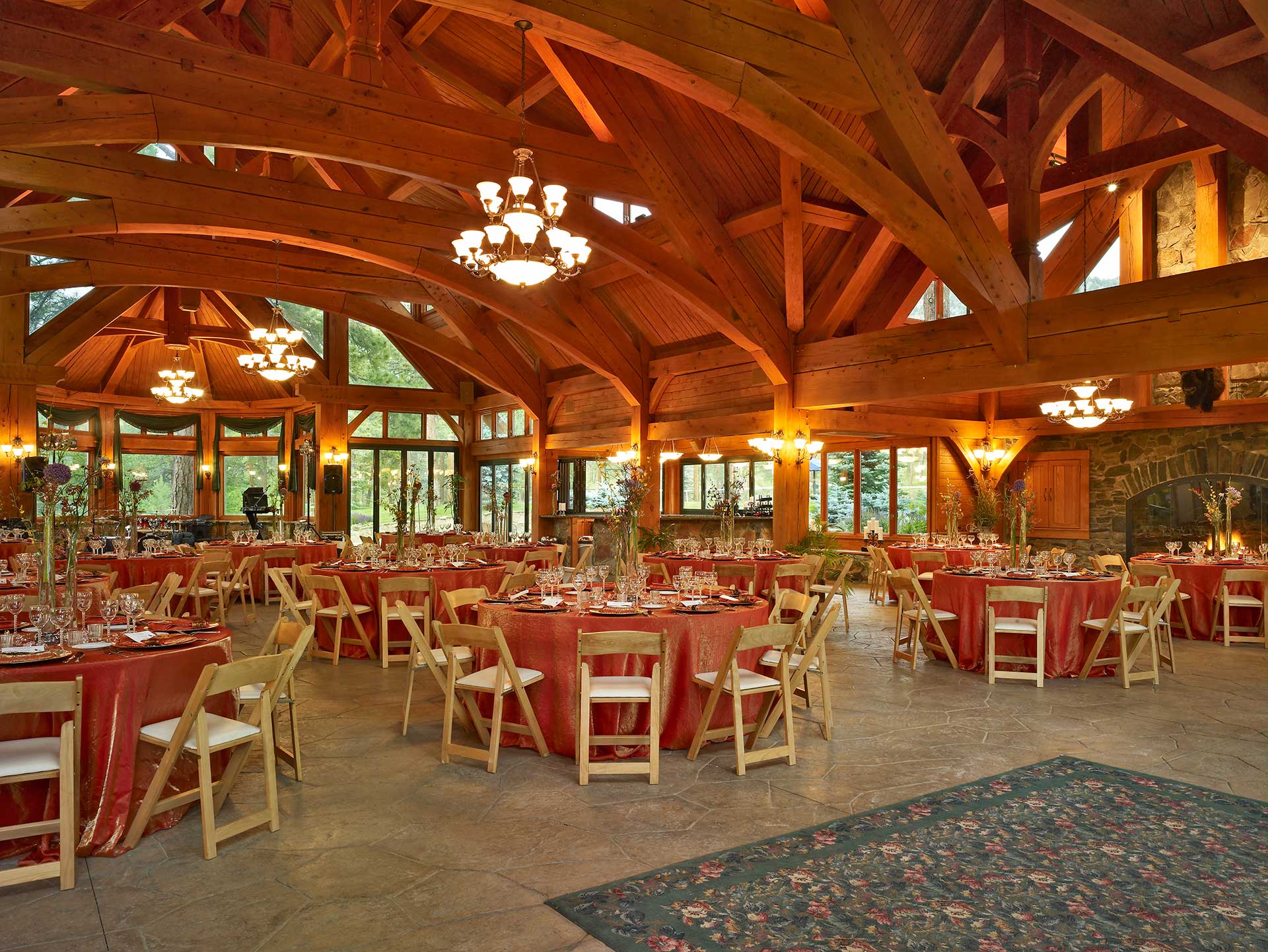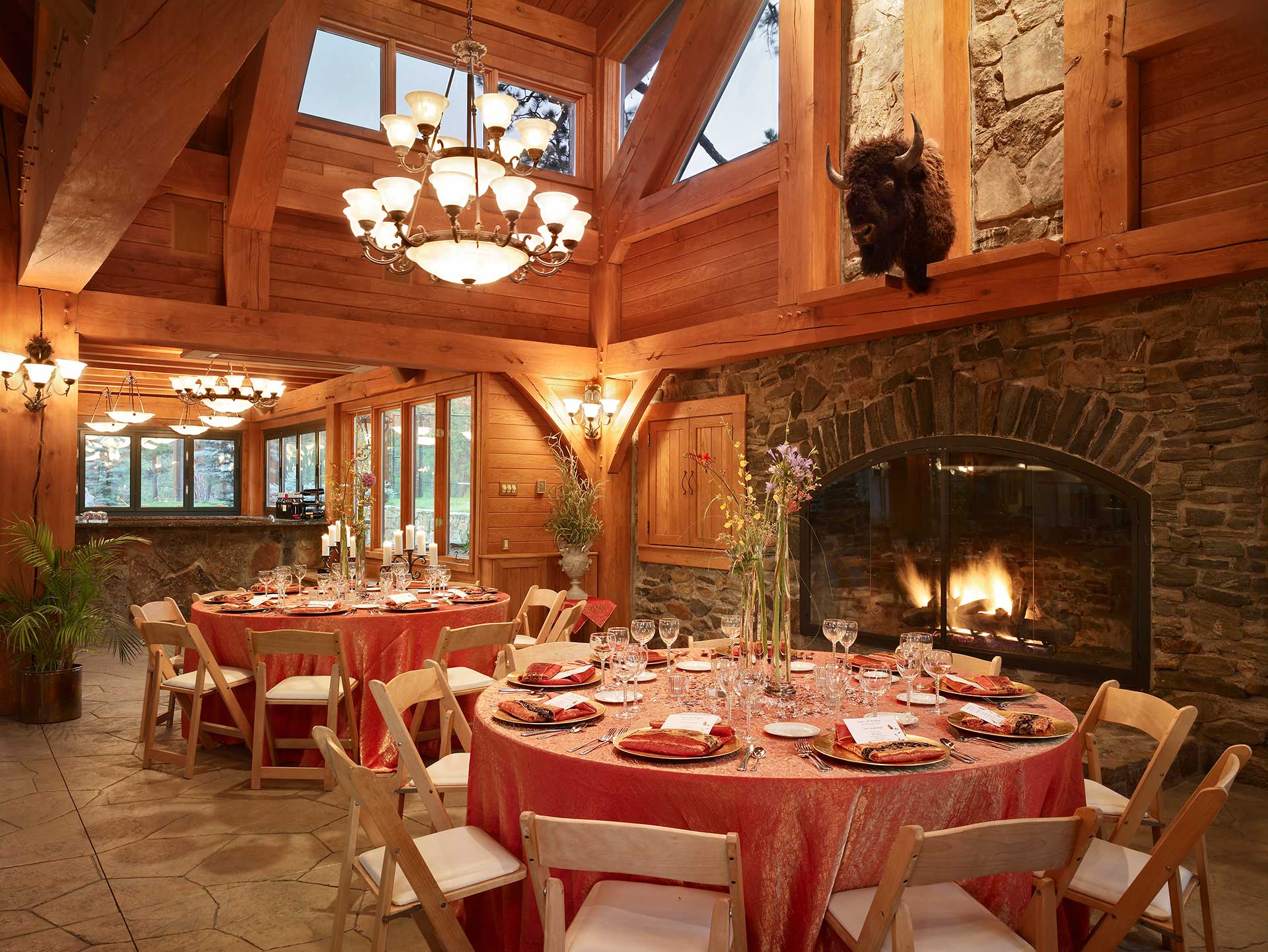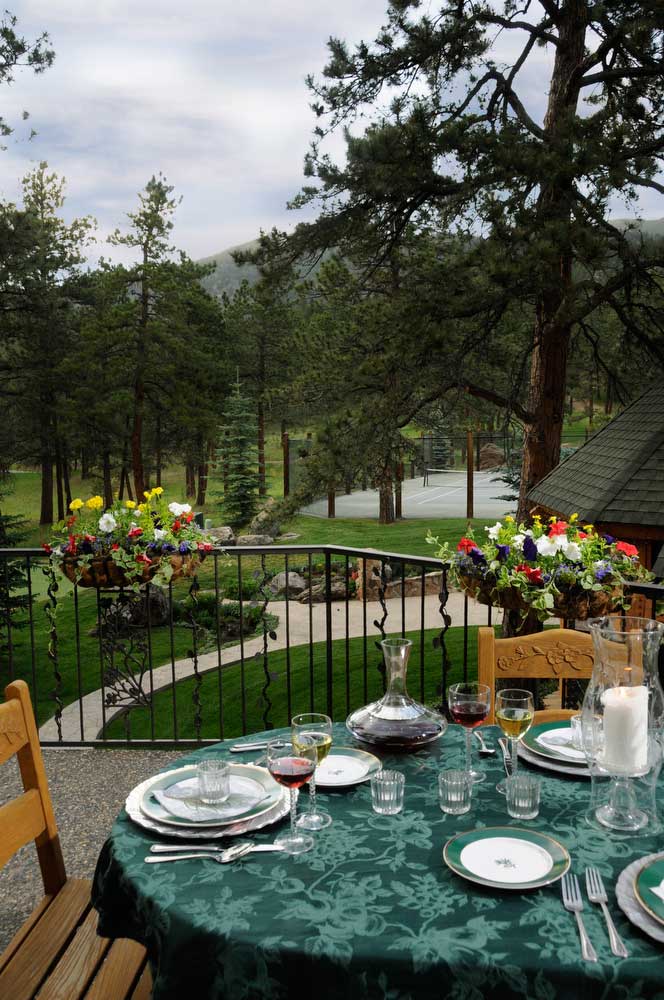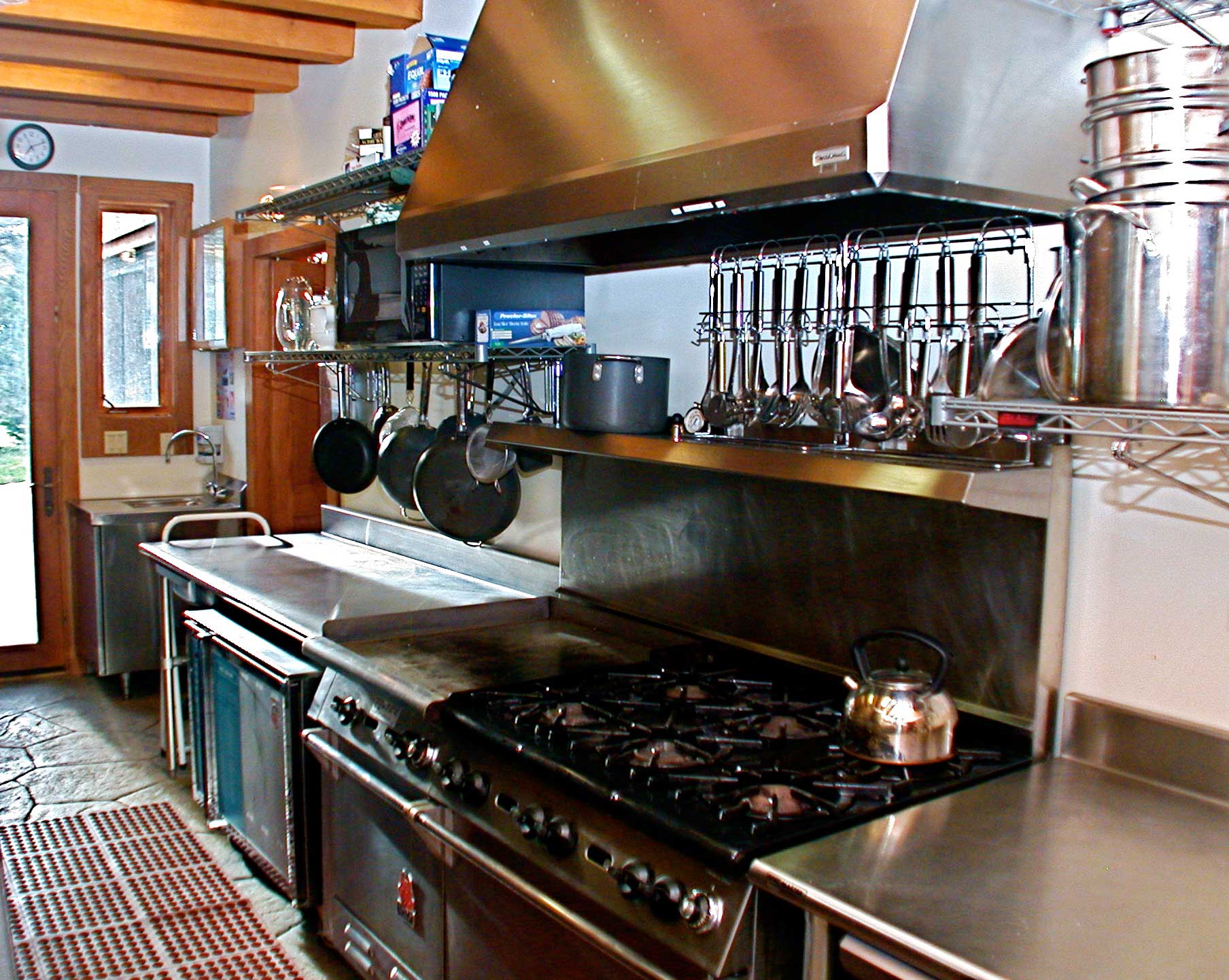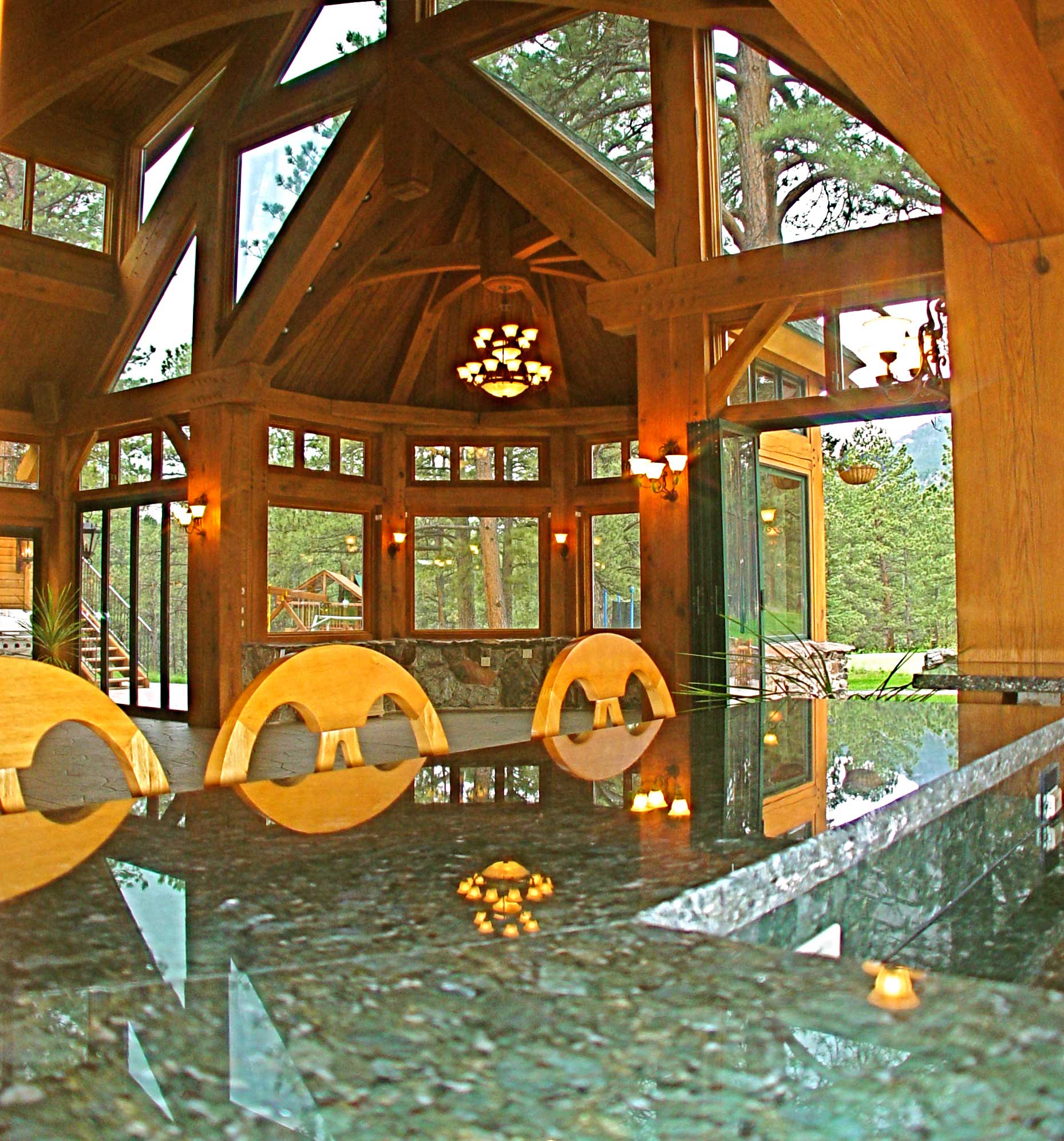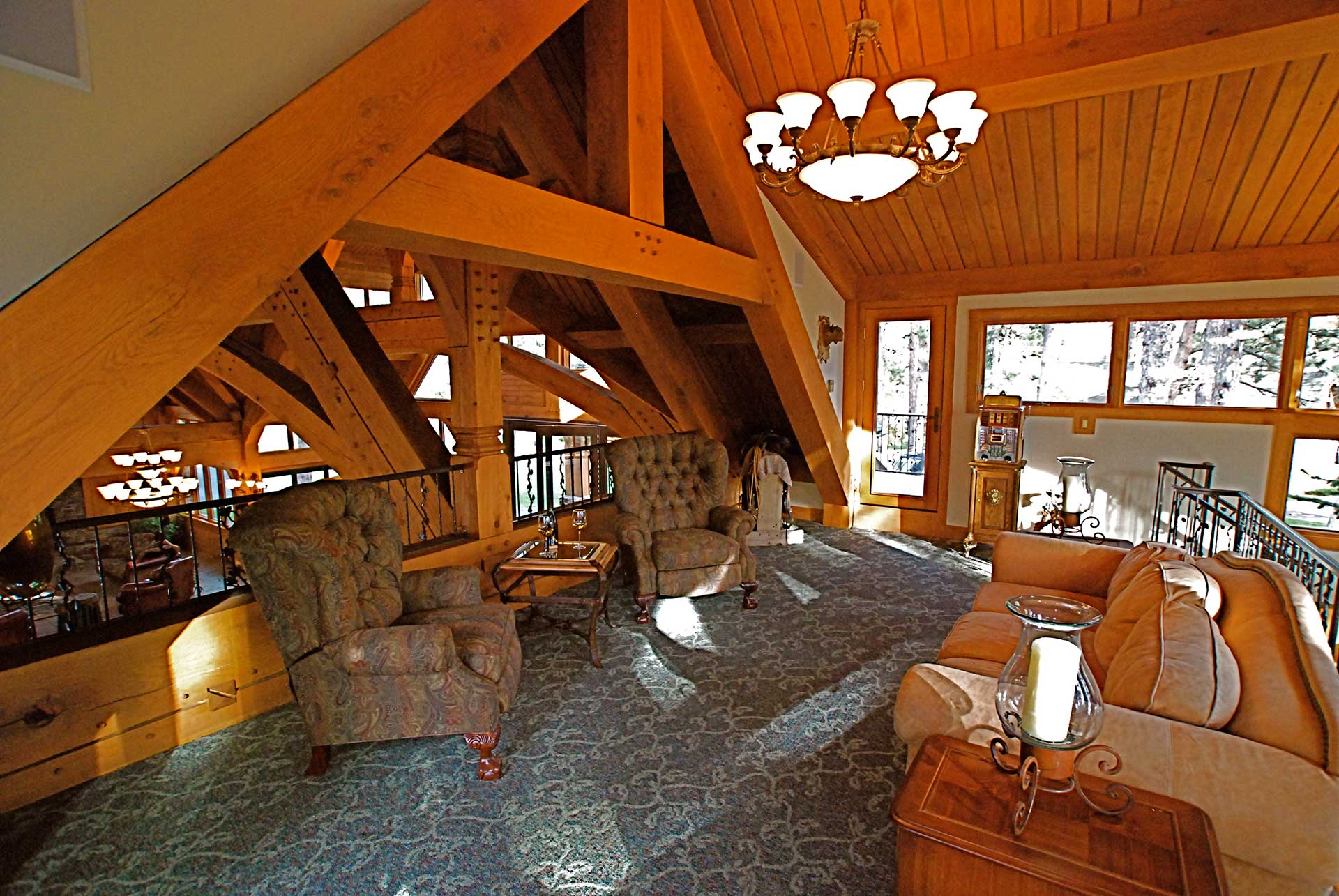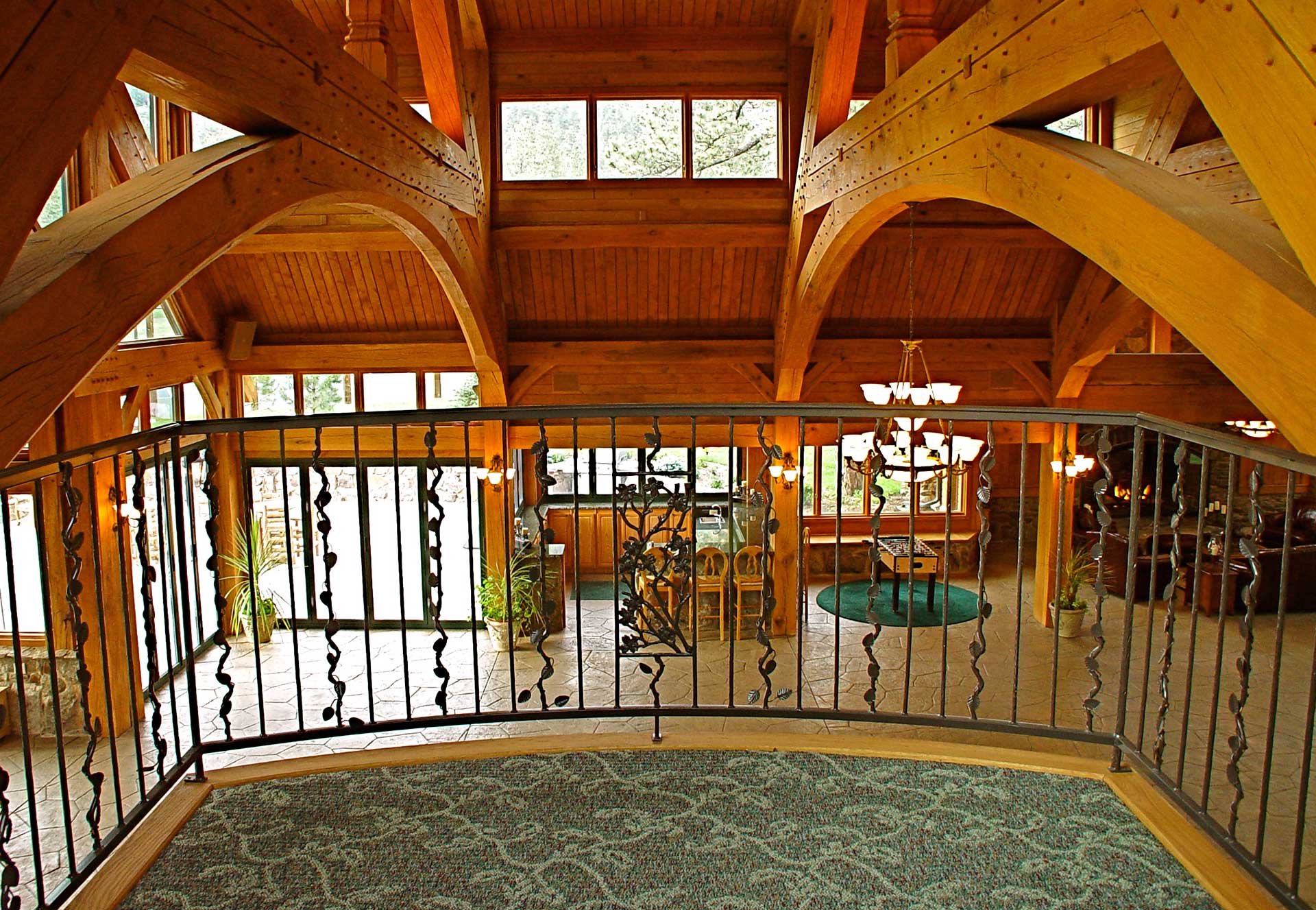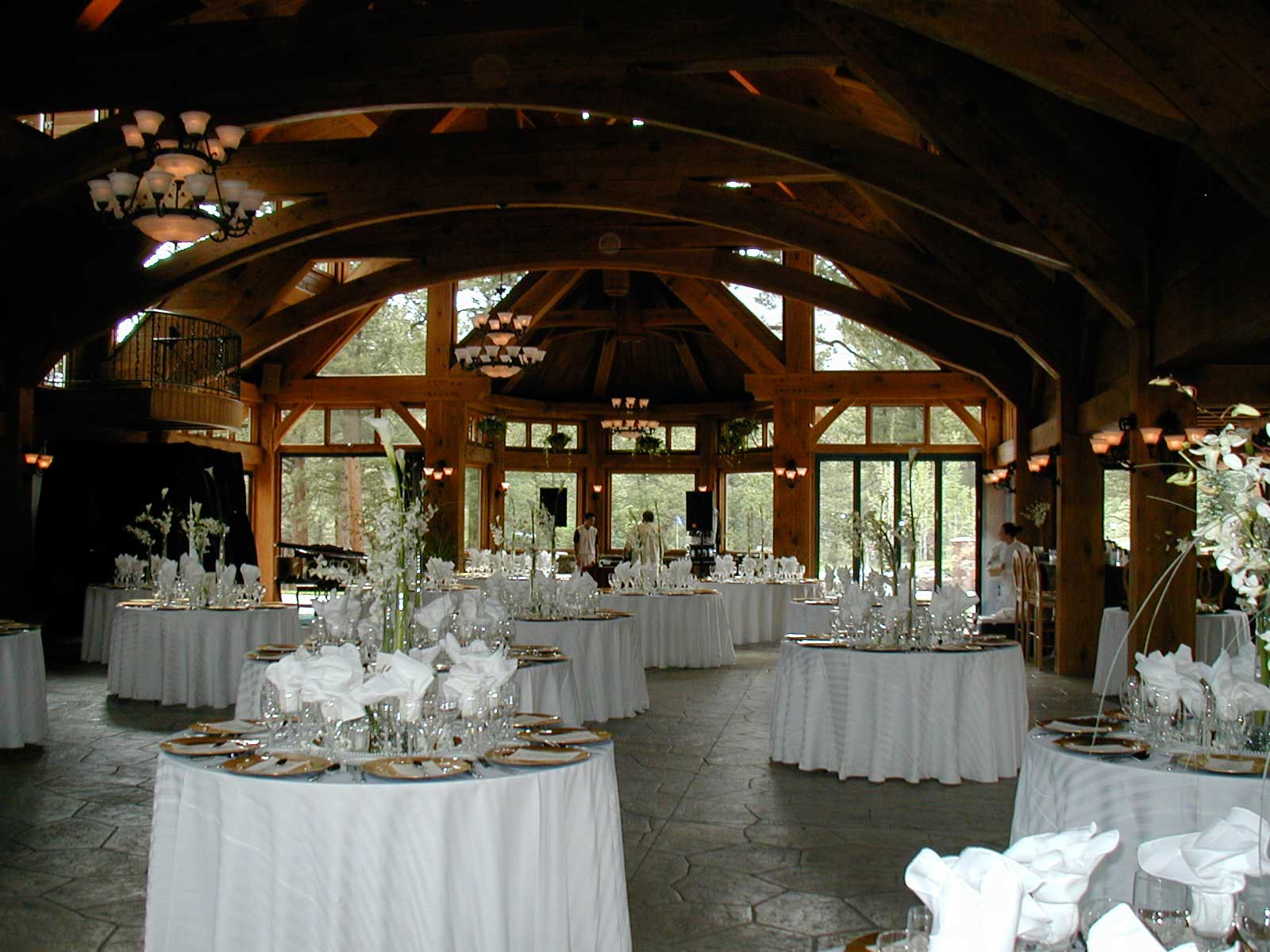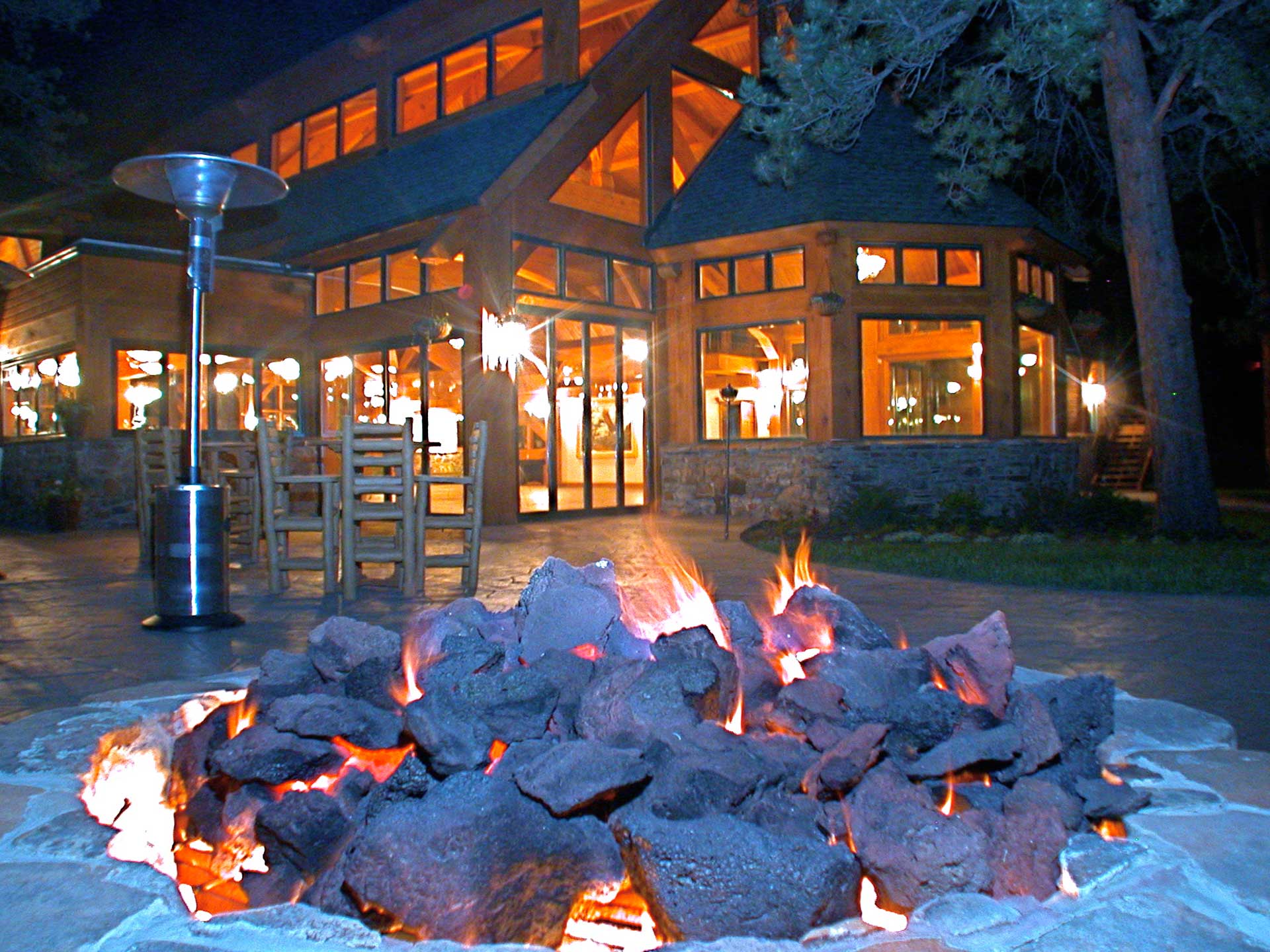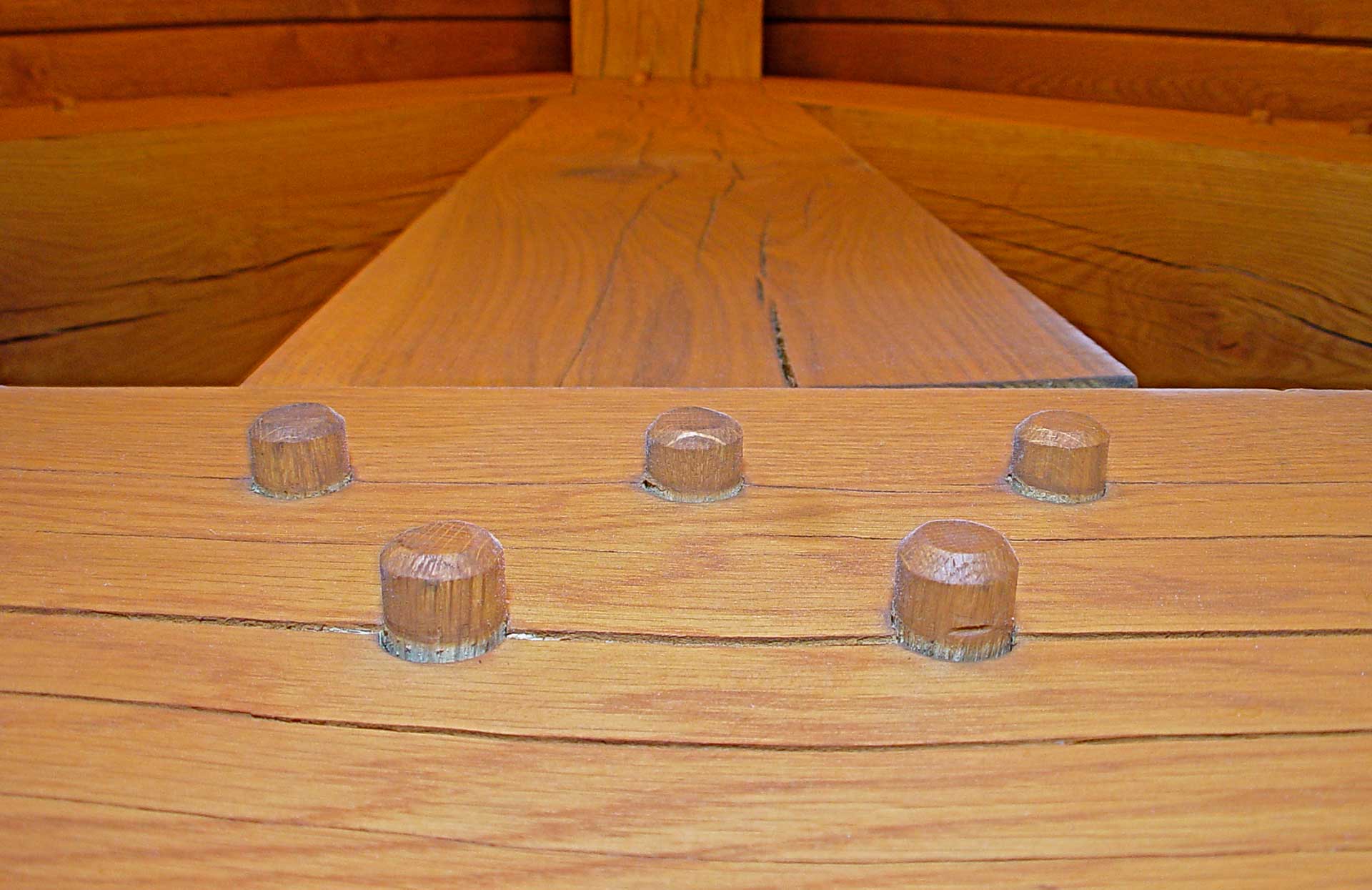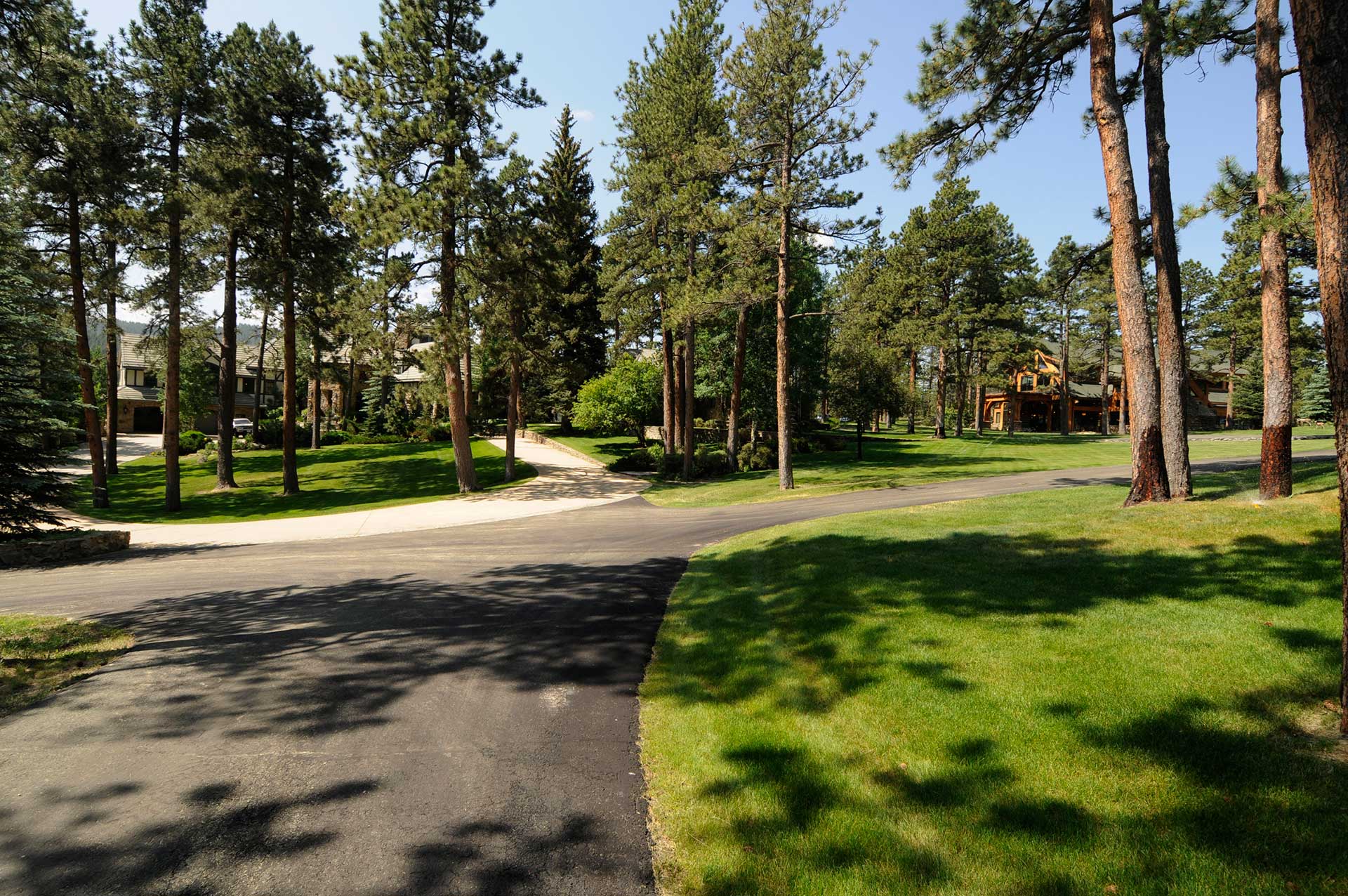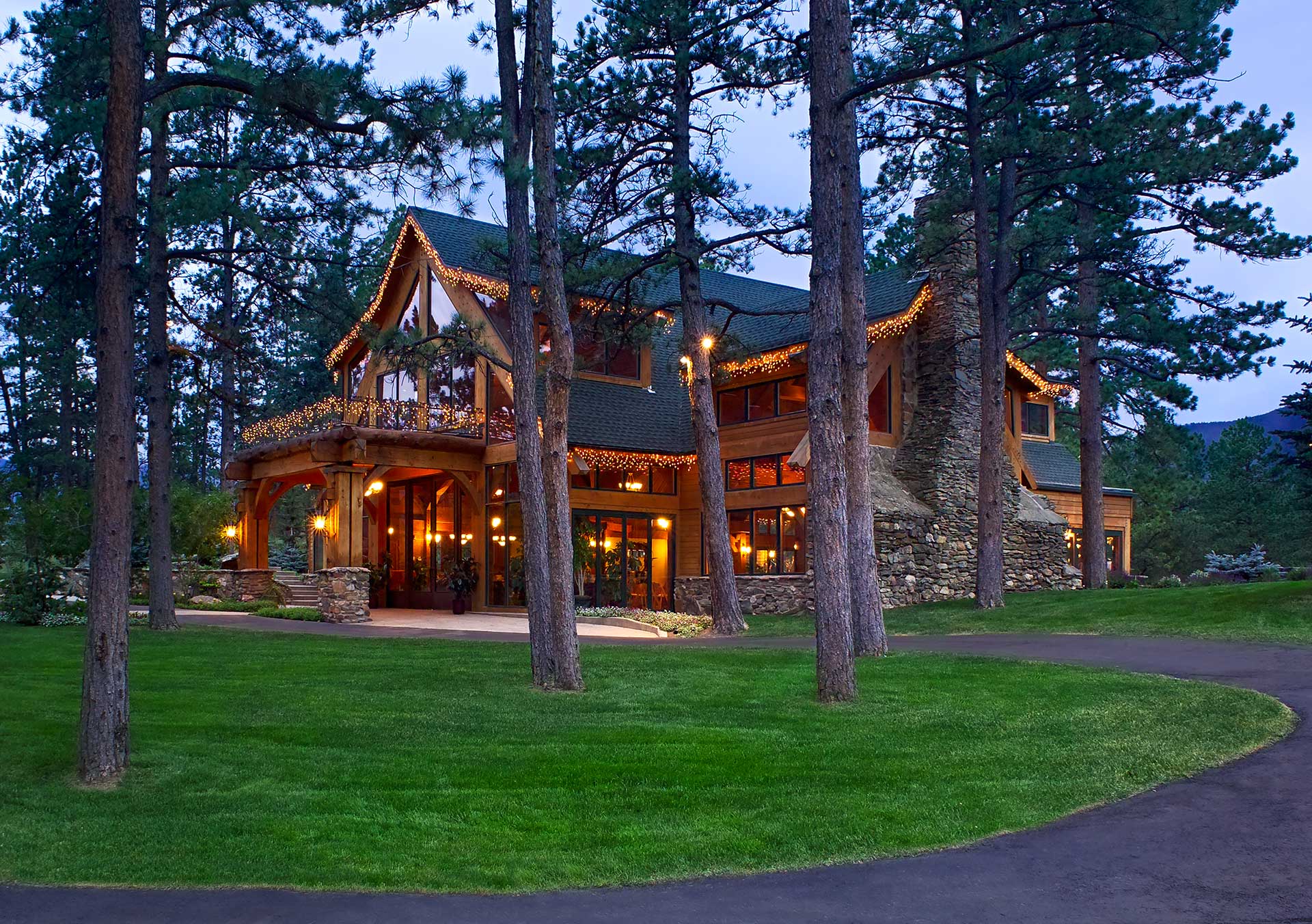 A Unique Venue Built in 2001
With the purpose of grand entertaining in mind, the Bard family designed and constructed this elegant and unique venue in 2001. Built with the same fine craftsmanship as the rest of Greystone, the Pavilion is an exemplary space to host memorable celebrations or business affairs.